HOW TO REACH US

» Distance from the center of the village: 1,5 Km.
» Distance from the sea: at about 150 meters from the Hotel, private equipped beach resort.
» Airport: Bari, far about 202 km.
» Train station: San Severo, far about 80 km.
BY CAR
Driving along the A14 (Bologna-Bari) the tollgate to reach Peschici is Poggio Imperiale, then the Superstrada stretch to Vico del Gargano (end of the Superstrada), then continue towards Peschici....
Driving along the A16 (Naples-Bari) the tollgate to reach the Gargano is Candela, then a highway that connects the motorway exit to Foggia (about 20 minutes), then Autostrada A14, exit Poggio Imperiale, then continue to Peschici.
BY BUS
There are many bus connections to reach Peschici. The lines to arrive in the Gargano depart from the main cities including: Rome, Naples, Pescara, Bologna, Reggio Emilia, Turin, Venice, Modena, Parma, Padua, Milan. This service is guaranteed in particular by Ferrovie del Gargano.
Further Informations:
- Ferrovie del Gargano tel. 0882 221414
BY TRAIN
Getting to the Gargano by train is easy! The main railway stations of the territory are Foggia and San Severo. Both are well connected to reach Peschici by bus and local trains.
Further Informations:
- Ferrovie dello Stato tel. 89.20.21
- Ferrovie del Gargano tel. 0882 221414
BY PLANE
The nearest airports are: Gino Lisa (Foggia), Palese (Bari), Capodichino (Naples) and Internazionale d'Abruzzo (Pescara), all offer public transport and car rental services and are about 150/200 Km from the various locations of the our territory.
Further Informations:
- Gino Lisa Airport (Foggia) tel. 0881 650539
With the airline Lumiwings connections with Milan and Turin.
Learn more at Lumiwings.com

- Palese Airport (Bari) tel. 080 5835200
- Capodichino Airport (Napoli) tel. 848.888777
- International Airport of Abruzzo (Pescara) tel. 899.130.310
Awards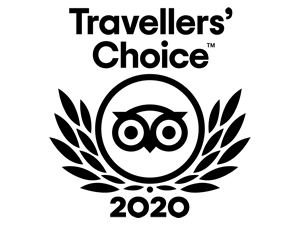 Guest Words
" It is the second year that we are guests of this structure. Everything is perfect: clean rooms, excellent and plentiful cuisine, tidy beach and fun entertainment. Greetings to all, excellent professionals available to customers, from waiters to the girls in the lobby and the lifeguard. "

" I spent a week in this magical place! Delicious and tasty dishes, special mention for the waiter Mario (his sweetness and professionalism have bewitched us)! The breakfast terrace is breathtaking ... every morning you could eat watching the sea ... "

" Relaxing holiday and great food. The swimming pool worthy of this name. We had to go to another hotel that canceled us at the last ... sometimes it can be a fortune like this. Owners kind and available. We will return thanks ..."
PARK HOTEL VALLE CLAVIA
Loc. Valle Clavia - 71010 Peschici (FG)
Phone: (+39) (+39) 0884 963401
Phone: (+39) 0884 963402
Whatsapp: (+39) 349 6392343
E-Mail: info@hotelvalleclavia.it

1.5 KM
FROM PESCHICI CENTER

ONLY 150 MT
FROM PESCHICI'S BEACH
Contact Us