Tremiti Islands

The Tremiti Islands are an archipelago in the Adriatic Sea, north of the Gargano Peninsula. They form part of the Gargano National Park. The name of the islands relates to their seismic hazard, with a history of earthquakes in the area: tremiti means "tremors".
A Gem in the middle of the Sea
4-star hotel in Peschici in the Gargano ideal for holidays in Puglia
The islands were used for the internment of political prisoners during Benito Mussolini's Fascist regime. This was nothing new: two millennia earlier, Augustus had exiled his granddaughter Julia the Younger to one of these islands (then named Trimerus in Latin, maybe from Greek Trimeros, meaning "tree places" or "tree islands"). The islands are now an important tourist attraction because of the clear waters surrounding them. Up to 100,000 visitors come to the islands in the summer season.
San Domino is the most developed island for tourism and has the only sand beach in the archipelago. San Nicola is where most of the population resides. It is the site of a monastery where a monk named Nicolò was buried. Legend has it that every time someone tried to move his corpse off the island, a violent storm would break out, preventing navigation around the island.
Capraia (or Capperaia) is deserted. Cretaccio is a large block of clay and thus uninhabited. Pianosa is a small, uninhabited island. Its maximum elevation is 15 metres (49 ft). Sometimes, during storms, the waves cover it.
Awards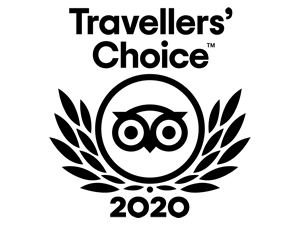 Guest Words
" It is the second year that we are guests of this structure. Everything is perfect: clean rooms, excellent and plentiful cuisine, tidy beach and fun entertainment. Greetings to all, excellent professionals available to customers, from waiters to the girls in the lobby and the lifeguard. "

" I spent a week in this magical place! Delicious and tasty dishes, special mention for the waiter Mario (his sweetness and professionalism have bewitched us)! The breakfast terrace is breathtaking ... every morning you could eat watching the sea ... "

" Relaxing holiday and great food. The swimming pool worthy of this name. We had to go to another hotel that canceled us at the last ... sometimes it can be a fortune like this. Owners kind and available. We will return thanks ..."
PARK HOTEL VALLE CLAVIA
Loc. Valle Clavia - 71010 Peschici (FG)
Phone: (+39) (+39) 0884 963401
Phone: (+39) 0884 963402
Whatsapp: (+39) 349 6392343
E-Mail: info@hotelvalleclavia.it

1.5 KM
FROM PESCHICI CENTER

ONLY 150 MT
FROM PESCHICI'S BEACH
Contact Us