THE Gargano

Gargano is a historical and geographical sub-region in the province of Foggia, Apulia, southeast Italy, consisting of a wide isolated mountain massif made of highland and several peaks and forming the backbone of the Gargano Promontory projecting into the Adriatic Sea, the "spur" on the Italian "boot". The high point is Monte Calvo at 1,065 m (3,494 ft). Most of the upland area, about 1,200 km2 (460 sq mi), is part of the Gargano National Park, founded in 1991. It is within the Italian Province of Foggia.
Seaside holidays on the Gargano in Puglia
4-star hotel in Peschici in the Gargano ideal for holidays in Puglia
The Gargano peninsula is partly covered by the remains of an ancient forest, Foresta Umbra, the only remaining part in Italy of the ancient oak and beech forest that once covered much of Central Europe as well as the Apennine deciduous montane forest biome.
The Latin poet Horace spoke of the oaks of Garganus in Ode II, ix.The coast of Gargano houses numerous beaches and tourist facilities, including resorts such as Vieste, Peschici and Mattinata. The two major salt lakes of Lesina and Varano are located in the northern part of the peninsula. Monte Gargano is the site of the oldest shrine in Western Europe dedicated to the archangel Michael, Monte Sant'Angelo sul Gargano.
Other tourist attractions include the cathedral, the episcopal palace, the Abbey of Santa Maria of Ripalta and the volcanic rocks dating back to the Triassic Period, known as "Black Stones", as well as the Sanctuary of San Nazario.
Awards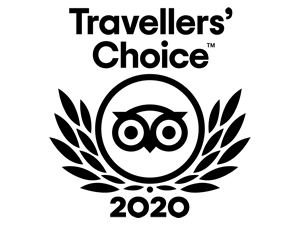 Guest Words
" It is the second year that we are guests of this structure. Everything is perfect: clean rooms, excellent and plentiful cuisine, tidy beach and fun entertainment. Greetings to all, excellent professionals available to customers, from waiters to the girls in the lobby and the lifeguard. "

" I spent a week in this magical place! Delicious and tasty dishes, special mention for the waiter Mario (his sweetness and professionalism have bewitched us)! The breakfast terrace is breathtaking ... every morning you could eat watching the sea ... "

" Relaxing holiday and great food. The swimming pool worthy of this name. We had to go to another hotel that canceled us at the last ... sometimes it can be a fortune like this. Owners kind and available. We will return thanks ..."
PARK HOTEL VALLE CLAVIA
Loc. Valle Clavia - 71010 Peschici (FG)
Phone: (+39) (+39) 0884 963401
Phone: (+39) 0884 963402
Whatsapp: (+39) 349 6392343
E-Mail: info@hotelvalleclavia.it

1.5 KM
FROM PESCHICI CENTER

ONLY 150 MT
FROM PESCHICI'S BEACH
Contact Us