Restaurant of Hotel Valle Clavia

The Valle Clavia is a 4 star hotel in Peschici, one of the most beautiful bathing cities in the Puglia region, and is really appreciated by who choose the Gargano as the destination for their holidays. One of the most appreciated services is our restaurant, that can satisfy all the Guests, even the most demanding ones.
Hotel with Restaurant in Peschici in Puglia
4-star hotel in Peschici del Gargano ideal for holidays in Puglia
Here one can taste a really good cooking and discover the ancient tastes of the Puglia and also the best national and international cooking. In the morning we offer a rich ad delicious buffet breakfast.
In our family hotel on the Gargano one can also taste, at lunch and at dinner, excellent dishes and be tempted by an excellent cooking, by choosing among 4 menu, side dishes, vegetables, fruits and dessert, wine, drinks, beer, and water. Menus are periodically changed, to satisfy all the needs, even those of who has special ones: for instance, on request, it is available a menù for celiacs. We offer services that aim to satisfy all the needs, to live really pleasant holidays.
The all inclusive formula includes: open bar (from 05.28 to 09.17; the open bar does not include alcoholic beverages, drinks and mineral water) at the bar in the hall (7 am/4 pm - 5 pm/12 am) with no limits consumption of drinks, draft beers, juices, coffees, cappuccino, hot/cold tea, ice creams, appetizers, morning and afternoon snacks at established hours at the bar on the panoramic terrace (9 pm-12 am), with unlimited consumption of draft drinks, juices and coffee; on the beach (9 am-1 pm; 3 pm-7 pm) water and draft drinks, coffee and cold tea.
Awards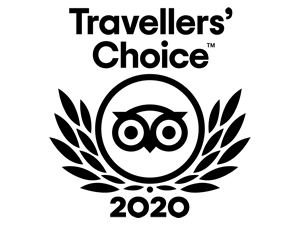 Guest Words
" It is the second year that we are guests of this structure. Everything is perfect: clean rooms, excellent and plentiful cuisine, tidy beach and fun entertainment. Greetings to all, excellent professionals available to customers, from waiters to the girls in the lobby and the lifeguard. "

" I spent a week in this magical place! Delicious and tasty dishes, special mention for the waiter Mario (his sweetness and professionalism have bewitched us)! The breakfast terrace is breathtaking ... every morning you could eat watching the sea ... "

" Relaxing holiday and great food. The swimming pool worthy of this name. We had to go to another hotel that canceled us at the last ... sometimes it can be a fortune like this. Owners kind and available. We will return thanks ..."
PARK HOTEL VALLE CLAVIA
Loc. Valle Clavia - 71010 Peschici (FG)
Phone: (+39) (+39) 0884 963401
Phone: (+39) 0884 963402
Whatsapp: (+39) 349 6392343
E-Mail: info@hotelvalleclavia.it

1.5 KM
FROM PESCHICI CENTER

ONLY 150 MT
FROM PESCHICI'S BEACH
Contact Us